South Dade Media Takes on FSPA State Convention, Win Multiple Awards
After months of preparing, producing, and completing the yearbook, South Dade Media staff took the opportunity of focusing on going to the Florida Scholastic Press Association Convention (FSPA) held at the Wyndham Orlando Resort. Before going to the convention, they submitted their work in different categories, such as writing, design, photography, and broadcast for the Spring Digital Contests, winning a total of eight all-Florida awards, nine excellent, and sixteen honorable mentions. "Submitting things for the Spring Digital Contest actually made me excited to go to FSPA and compete at the convention," said sophomore yearbook editor Keira Faddis.
FSPA welcomed schools from all over Florida who attended the convention from April 20th to 23rd to showcase their passion and skill for journalism. Students participated in competitions, learned from workshops, and witnessed other future teenage journalist in action. "Seeing other people with the same interest was a comforting and exciting experience, I knew that everyone who attended FSPA were all there for similar reasons," said sophomore yearbook staffer Jennifer Diaz.
Enduring a five-hour bus ride from Homestead to Orlando, South Dade Media Staff finally arrived at FSPA. Once they were properly settled into their hotel rooms, they had a group dinner together at Pizzeria UNO then shortly after went mini golfing. Spending time together, enjoying each other's company and having fun was the perfect opportunity to form a stronger team bond, especially getting to know each other outside of a work environment. "Because of going mini golfing I started talking to people in our staff I didn't really talk to before and now I've become friends with them," said Rebekah Tackoor.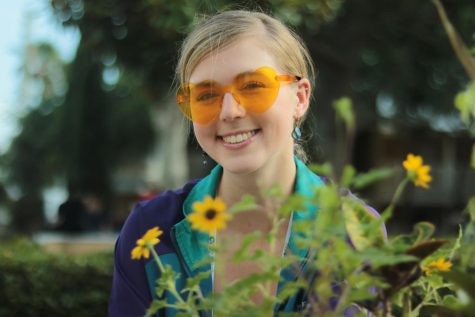 On the second day of the trip, competitions were held. The South Dade Media staff worked on several different contests throughout the afternoon and night until their deadlines were up. It took a week later for the contests to be judged and results to come out. With all that they've competed in, senior Tajaneriann Grace won second place and junior Celine Mili received an honorable mention for the Portrait Photography contest. "Finding out I won second place was unexpected for me, I couldn't believe it, it was a moment that reinforced the idea that maybe I am going places," said Tajaneriann. Before being a media student, Tajaneriann joined many things when she was younger, but it wasn't until when she joined journalism that she knew she had found her passion. "I've always tried things that I was mediocre at, and when I tried out this, I sucked really badly but I kept going because I liked it," said Tajaneriann.
The day after competitions, plenty of workshops were set up for the aspiring journalists to participate and learn from. Each student went to a workshop that pertained to them and their interests. As a writer, junior Naomi Howard went to a workshop called 'Using Writing to Make a Change.' "I learned that it's okay for other people to not like your work and that you should be confident in what you write, but be open to criticism," said Naomi.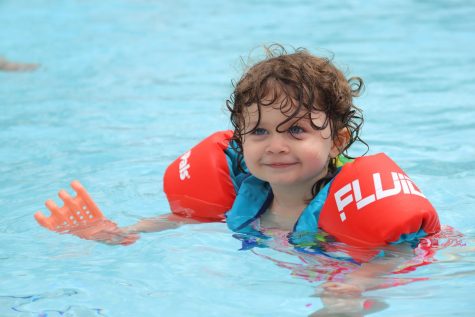 Journalism teacher Patrick Sicher wants nothing more than for his staff to strive to become the best person they can be. To him this trip was important. "After two years of not being able to go, I just wanted my staff to understand that there's dedicated journalist out there that are like them who care about this deeply just as they do," said Sicher. "I was hoping going on this trip would ignite a curiosity for them and motivate each other for next year to bring back Riptide and Newspaper and to continue our streak of excellent yearbooks," said Sicher.

Gabriel Fuertes, Dylan Reeves