Paper Airplane Competition Sees Students Taking Flight Before Summer
For the final Friday Fun Day event of the 2020-2021 school year, students were given the chance to participate and win prizes in a paper airplane competition. The event was organized by freshmen English teacher Rachael Orbeta. "I noticed that when my students lose focus  in class, they make paper airplanes, so I thought, 'Why don't I turn this into something fun?'" said Ms. Orbeta. She was inspired by the television show 'The Office' to create the contest. "I didn't really expect anyone to be interested in joining the contest, so I was pleasantly surprised." she added. During each of the three lunches, students lined up, ready to compete.
After watching other students win prizes, Freshman Adelaymi Morales was ready to get in on the fun. "It was a really fun experience, and it was a good way to wind down the year to get ready for summer." said Adelaymi. She participated in the distance competition however, the wind was not on her side. "The construction of my airplane didn't really work out in the distance competition, it actually ended up going backwards." she added. As she stood on the line, she watched the other planes fly past hers. "I was really impressed with how far the winner's planes ended up going, some of them went past the trees."
"There were two different contests, distance and beauty," said Christopher Weeks, a volunteer for the activity, "I ended up winning the distance competition during first lunch." He tried to make his plane aerodynamic by making it skinnier than the planes of his competitors. "I went against about 15 other people, so I didn't know how my plane would do against theirs." He was surprised to see that his plane did so well, and he was happy with his prize. "I got a yo-yo as my prize for winning, so that was pretty neat."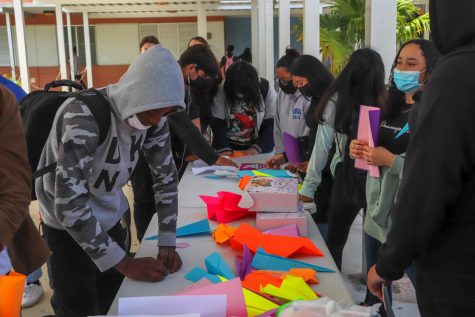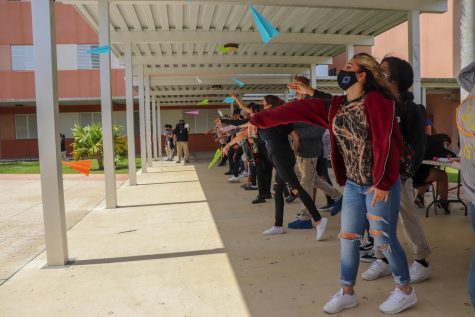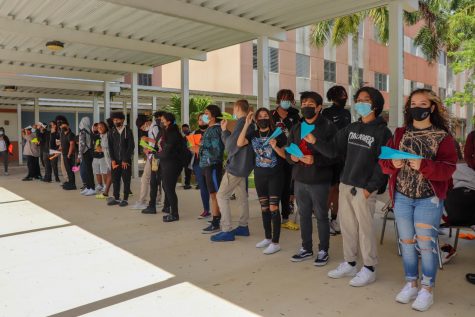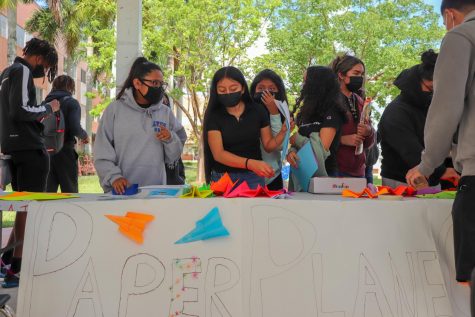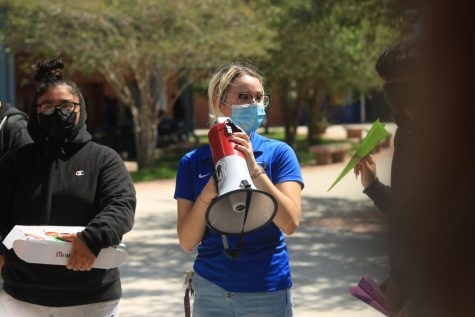 Leave a Comment
Your donation will support the student journalists of South Dade High School. Your contribution will allow us to cover our annual website hosting costs, purchase new equipment and attend workshops and competitions.